Teaching Children Effectively - Level 2
About The Course
Level 2 has been designed to enable you to effectively guide the saved child in his walk with the Lord.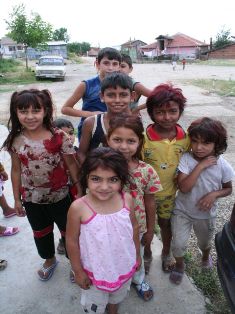 Based on spiritual and educational principles, the course builds on those things learned in level 1 and provides practical methods for discipling boys and girls.
Although the focus of TCE level 2 is on the saved child, a strong evangelistic emphasis is also presented.
Student practicums continue to be a vital part of the instructional process.
Course Objectives
To provide each student with:
Effective methods in communicating spiritual truths to children
Basic helps and teaching tools in guiding saved children in the systematic process of spiritual growth
Practical ideas for enriching the progressive development of Christian character
Instructors
All course instructors specialize in children's ministry and are trained and certified by CEF Inc.
Course Accreditation
TCE is an extension course of the Childrens Ministries Institute in Warrenton, MO. Credit for this course, taken at one of over 280 extension sites across the United States, may be applied toward the complete 12-week diploma program. Academic credit may be available through various colleges. Students can earn five Continuing Education Units (CEUs) in professional education or in Bible for completing this course.
Course Subjects
30 hours
General concepts of spiritual Development
Basic Needs of the Child
Confession of Sin
Devotional Life
Developing the Child's Appreciation of God
Being a Witness for God
Teaching Missions
Christian Conduct
The Ministry of Teaching
Objectives
Bible Lesson Preparation and Presentation
Teaching the Message of Salvation in the Class Hour
Motivating Faithful Attendance
PLUS - You choose five practical teaching opportunities with children to enhance classroom study.
Prerequisites
To enroll in TCE Level 2 you must:
Present a TCE Level 1 certificate
Be a born-again Christian
Be at least 15 years of age
Be willing to participate in all class activities including practicum sessions
Auditing is not permitted.
Certificate
A certificate will be awarded by CMI to all who successfully complete the course.
Cost
A nominal fee is charged which includes all materials.
Contact us for additional course details.